Bringing you shipping, freight, trade and transport related news of interest for Africa since 2002
Stay Well, Stay Safe, Stay Patient, don't become one
♠♠♠
Come with us as we report through 2020
**********
TODAY'S BULLETIN OF MARITIME NEWS
These news reports are updated on an ongoing basis. Check back regularly for the latest news as it develops – where necessary refresh your page at www.africaports.co.za
Click on headline to go direct to story : use the BACK key to return
EARLIER NEWS CAN BE FOUND AT NEWS CATEGORIES…….
The Sunday masthead is of the Port of East London looking towards the West Bank
♦♦♦♦♦♦♦♦♦
SEND NEWS REPORTS AND PRESS RELEASES TO
info@africaports.co.za
♦♦♦♦♦♦♦♦♦
News continues below
One of the older container ships remaining in service, MSC FLORIANA (IMO 8521397) was built in 1986 at the HDW Kiel shipyards in Germany. The 188-metre long, 28 metre wide and 31,205-dwt self-geared ship flies the flag of Panama and has previously operated with the names Norasia Princess until August 1994, followed for six months as Germany Princess until acquired in February 1995 by MSC AND given her current name. This picture by Keith Betts
♦♦♦♦♦♦♦♦♦
♦♦♦♦♦♦♦♦♦
News continues below
ICTSI SIGNS KRIBI PORT CONCESSION CONTRACT
International Container Terminal Services, Inc (ICTSI) has signed the concession contract with the Port Autonome de Kribi (PAK) for the development, operation and maintenance of the Kribi Multipurpose Terminal (KMT) in Cameroon.
With the signing of the contract, KMT, a subsidiary of ICTSI, is now the official concessionaire of the multipurpose terminal for the next 25 years.
At the signing ceremony in the Southern region of Cameroon, Hans-Ole Madsen, ICTSI Senior Vice President and Regional Head for Europe, Middle East and Africa,…
♦♦♦♦♦♦♦♦♦
News continues below
SPANISH EU NAVFOR FRIGATE ESPS SANTA MARIA GOES STRAIGHT TO WORK
The European Naval Force Operation Atalanta (EU NAVFOR) naval forces are frequently called to perform different purposes while on patrol in the Gulf of Aden and Horn of Africa regions.
Primarily to protect vessels of the World Food Programme (WFP), deter, prevent and represses piracy and armed robbery at sea, monitor fishing activities off the coast of Somalia and support other EU missions and international organisations working to strengthen maritime security and capacity in the region, the EU NAVFOR ships are also called on for various other reasons.
The Spanish frigate ESPS SANTA MARIA has…
♦♦♦♦♦♦♦♦♦
News continues below
COMPETITION BETWEEN EAST AFRICA'S TWO MAIN PORTS HEATS UP
Competition between the ports of Mombasa in Kenya and Tanzania's Dar es Salaam, though seldom acknowledged, certainly appears to be heating up with each port seeking ways of attracting or holding onto existing traffic from neighbouring landlocked countries.
Mombasa could be said to have stolen a march with the construction of the standard gauge railway, until that came to a sudden halt when…
♦♦♦♦♦♦♦♦♦
News continues below
ESPO WELCOMES THE EMSA & ECDC COVID-19 GUIDANCE
for safe and sustainable resoration of cruise operations
On 27 July the European Maritime Safety Agency (EMSA) and the European Centre for Disease Control (ECDC) jointly published the COVID-19 EU guidance for cruise ships.
See this report by CLICKING HERE
The European Sea Ports Organisation (ESPO) welcomed the initiative taken by EMSA in producing this useful and timely goal-based guidance, and supported the recommendations outlined in the document.
This guidance is not intended to provide prescriptive solutions. Rather, it helps stakeholders in determining the effectiveness of measures addressing the identified risks related to the COVID-19 pandemic. As a living document, ESPO expects the guidance to change and adapt in accordance with new developments and policy measures relating to COVID-19.
In the words of Isabelle Ryckbost, Secretary General of ESPO: "European ports are committed to contribute to a safe, sustainable and resilient recovery in the aftermath of COVID-19. The safe and sustainable restoration of cruise business is for some ports an essential part of this.
"It will be important to work towards a level playing field in approaches and measures to restart, when possible, cruise operations, notwithstanding the national policies in the management of this health crisis. This guidance is a first step in that process and will help cruise operators in this process."
ESPO has been consulted and actively contributed to the development of this guidance, which is intended to facilitate the safe and sustainable restoration of cruise traffic in the EU.
Crucially, the guidance places the main responsibility for preventing and containing outbreaks on cruise operators, and contains important advice on how operators should coordinate and cooperate with port managing bodies and Port States.
At the same time, the guidance recognises that the safe operation of a cruise ship normally requires the involvement of several parties, including the company managing the ship, ship master and crew, the port and terminal where the ship will berth, the Flag State and the Port State. Cooperation of these main parties concerned is essential to re-start operations and to respond to the challenges posed by the outbreak of COVID-19.
While the EU guidance is addressing the important issues of the repatriation of passengers and crew changes, ESPO believes that this guidance is not enough to solve the ongoing crisis as regards the changing of crews in the current situation. Joint solutions have to be developed by the relevant authorities in Member States of the EU in order to address this humanitarian crisis.
ESPO's stance indicates that European seaports firmly believe that the lessons learned from the development of this guidance will leave European stakeholders and decision makers better prepared for potential future developments in this crisis.
Edited by Paul Ridgway
London
♦♦♦♦♦♦♦♦♦
News continues below
WAKASHIO GROUNDING OFF MAURITIUS – LATEST UPDATE
The Japanese bulk ore carrier WAKASHIO (IMO 9337119), which went aground off Pointe d'Esny on the south-east coast of Mauritius on Saturday night, is still aground as tugs hurry to the scene to assist with the task of refloating the giant 203,130-dwt ship.
♠♠♠
♠♠♠
UPDATE 

30 July 2020 (22h00 SA time)
In the only update available it has been confirmed that an effort to refloat th Wakashio will be made as soon as the salvage tigs coming from South Africa and Singapore are in position and weather conditions are suitable.  There are no reports of oil leaking from the vessel but booms have been placed to prevent any spillage from endangering the coast or in particular the nearby Blue Bay Marine Park.
♠♠♠
♠♠♠
One of those tugs is sailing from Cape Town (not the SA Amandla) and a second from Singapore. The latter is carrying oil spill response equipment and was due to arrive yesterday, Wednesday 29 July.
The salvage firm of Smit Salvage has been appointed to recover the vessel from the reef opposite Pointe d'Esny, which is just around the corner of the Pointe from the town of Mahebourg. It is understood that Smit will be working with local Mauritian ships agent and logistics provider, Celero.
Booms have been laid to prevent any oil spillage in the area of the Blue Bay Marine Park, a protected area a little south of the grounding site.
The bulker was sailing in ballast when she ran aground, but has on board up to 3,894 tonnes of low-sulphur fuel oil, 207 tonnes of diesel and 90t of lube oil.
It is reported that the ship's engine room is flooded as a result of a ruptured hose but otherwise it appears the ship's hull remains intact, making the chances of pulling her off the reef much improved.
Her crew of 20 remain on board at this time.
Although no oil spill has been reported, there are indications of hydrocarbons in algae along a stretch of about 300 metres. It is thought these originated in the engine room.
♦♦♦♦♦♦♦♦♦
News continues below
CAPE TOWN'S ASSEMBLED STRADDLE CARRIERS GO INTO SERVICE WITH TPT
Cape Town Container Terminal's four new-generation straddle carriers, that arrived earlier from Poland, disassembled from the manufacturer, have been successfully assembled by a Transnet team and handed over to Transnet Port Terminals and placed in operation.
Ordinarily, the straddles would have been assembled by a team of technicians sent by the Polish manufacturer for the purpose, but owing to the COVID-19 lock-downs, which has made most international travel impossible, it meant that South African resources would have to take on the responsibility of assembling, testing for over 100 hours and commissioning of the terminal machines.
CTCT is predominantly a rubber-tyre gantry (RTG) crane operation and the acquisition of the straddle carriers was largely a part of a wind-recovery strategy aimed at mitigating strong winds. The straddle carriers can work through wind speeds of up to 90km/h compared to 72km/h on RTGs.
The straddles complement an existing terminal fleet of equipment largely servicing the agricultural industry, with containerised cargo moving across trade markets like Asia, Europe, America, Australia and East and West Africa.
"The handover to operations comes at a time when the terminal prepares for a full peak season starting in November, and we are confident of improved performance," said Oscar Borchards, CTCT Acting Terminal Manager.
The R71 million-investment forms part of Transnet Port Terminals' R2 billion-equipment replacement drive in the current calendar year.
♦♦♦♦♦♦♦♦♦
News continues below
INCREASE OF CONTAINER TRAFFIC FOR KENYA SGR TRAIN
Kenya Railway's controversial and much-criticised 300-mile long standard gauge railway (SGR) between the port of Mombasa and Nairobi (and further to Naivasha) has been successful in a significant though not complete transfer of containers from road to rail.
Had the SGR been completed as far as the Uganda border at Malaba, as was…
♦♦♦♦♦♦♦♦♦
News continues below
CHINA-EUROPE RAIL FREIGHT TRAFFIC UP BY NEARLY A THIRD
A report in the China Global Television Network states that rail freight traffic between China and Europe, all an integral part in China's ambitious Belt and (Silk) Road project, has increased by almost one-third when compared with the previous year.
This is despite the onset of the coronavirus pandemic when it might have been expected that freight volumes would fall.
A total of 5,122 trains were reported to…
♦♦♦♦♦♦♦♦♦
News continues below
NEW RN PATROL BOAT FOR GIBRALTAR
On 28 July Liverpool-based Marine Specialised Technology Group announced that it was the successful bidder in a competitive tender process with the UK MOD Defence Equipment & Support Organisation to supply two advanced 19.0 metres loa high-speed patrol craft to the Royal Navy.
These craft will be replacing HMS Pursuer and HMS Dasher and will be commissioned into the Royal Navy once fully operational in Gibraltar, it is reported. They will be…
Edited by Paul Ridgway
London
♦♦♦♦♦♦♦♦♦
News continues below
DP WORLD KOMATIPOORT BECOMES THE FIRST DRY PORT EAST OF GAUTENG
DP World's Komatipoort inland container depot

in South Africa, which began operations in August 2019, has become the first dry port in the region, east of Gauteng, following its licencing by the South African Revenue Service (SARS) as an approved bonded container depot.

Strategically located along the Gauteng/Maputo corridor, close to South Africa's border with Mozambique, DP World Komatipoort, will now offer…
♦♦♦♦♦♦♦♦♦
News continues below
WHAT DROVE ASIA'S ECONOMIC SUCCESS STORIES
and what should Africa emulate?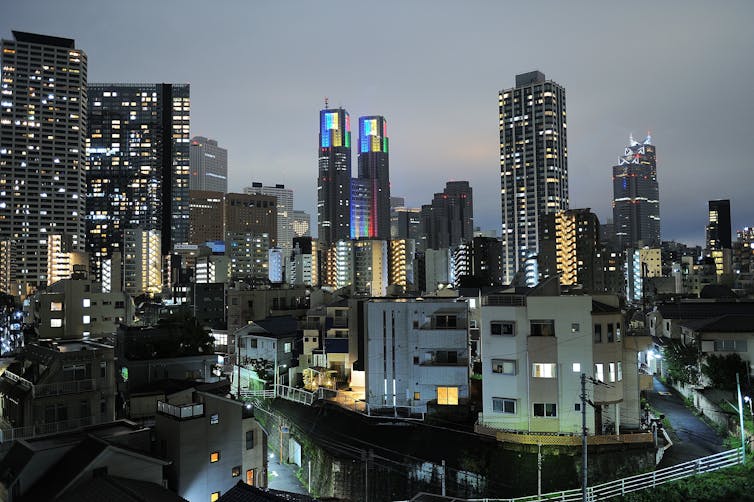 Mills Soko, University of the Witwatersrand
The remarkable economic transformation of Asia in recent decades has attracted global attention. It has ignited scholarly and policy debates about the region's development models and strategies.
African policymakers have not been immune to the worldwide fascination with the "Asian miracle". African leaders and officials have these past few years undertaken a constant stream of study visits to countries such as China, Singapore, South Korea and Vietnam.
What lessons can African countries glean from Asia's successes and failures? And how can they emulate those successes and avoid the mistakes made by their Asian peers? These are the two key questions the book The Asian Aspiration – Why and How Africa Should Emulate Asia seeks to answer. Co-authored by Greg Mills, Olusegun Obasanjo, Hailemariam Desalegn and Emily van der Merwe, the book is divided into two parts.
The first part showcases the "growth stories" of 10 East Asian and South-East Asian countries. They are Japan, Taiwan, Singapore, South Korea, the Philippines, Malaysia, Indonesia, Thailand, China and Vietnam. It analyses the developmental paths of these countries, pointing out what they did well to power their rise as well as their policy missteps. The second section discusses five lessons for success from Asia and illuminates these with comparative examples from both Asia and Africa.
The book notes the differences between Asia and Africa, and the importance of differentiation. But it concludes by asking what Lee Kuan Yew might have done had he found himself at the helm of Africa. Lee was the formidable statesman who presided over the change in Singapore's fortunes from 1959 to 1990.
Not a miracle, but deliberate steps
The book identifies some parallels between Africa and East Asia. These include a colonial heritage, a complex make-up of ethnic groups as well as human and institutional under-development.
The book also draws attention to differences between the two. These are rooted in how the political economy of Africa evolved after independence. This was typified by clientelism,
the management of elite access and preferences in exchange for support, leading to 'rent-seeking' – the creation of wealth not by investment but by the connections of organised groups.
In contrast, the East Asian development tale has been defined by the unity of purpose among leaders in several countries. It has also been characterised by the deliberate use of institutional and constitutional means to broaden opportunities beyond a tiny elite. This does not suggest that these countries were insulated from or spared the ills of poor governance. The experiences of Indonesia and the Philippines, for example, demonstrate the baleful influence of corruption, cronyism, fragile institutions and populism on governance.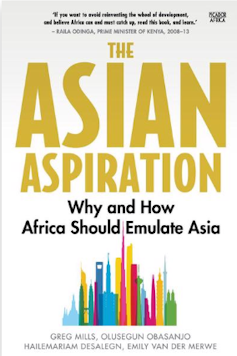 The authors emphasise the importance of differentiating between – and within – the East Asian countries, based on factors such as language, religion, economic wealth, governance systems and urban-rural divides. They argue, using 10 case studies, that the phenomenal changes that have taken place in East Asia are not the product of a "miracle". They are the result of calculated policy actions.
They identify the vital principles of leadership, the policy choices and trade-offs that need to be made, and the policy execution that is required.
The case of Japan
East Asian countries have looked up to Japan as a model of success. Japan represents the power of example and innovation. The country's industrialisation process borrowed from a mixture of American, British and German industrialisation models.
Japan's technocracy, led by the Ministry of International Trade and Industry (MITI), played a key part in the country's extraordinary rise in the post-war period. At the heart of the country's development was strong collaboration between government and business, facilitated and guided by MITI.
This government-business prototype was later copied by Taiwan and South Korea.
Taiwan's success can be attributed to its ability to modernise its economy through macro-economic stability, careful planning and institutionalisation. For its part, South Korea managed to accomplish a transition from an agrarian to high-tech society. In both countries, the business sector was central to industrialisation efforts.
In the case of China, the authors acknowledge the impressive strides the country has made. But they argue that its development experience does not offer a flawless model for African governance. This might disappoint several African policymakers who are enamoured with China's development model.
Singapore's meritocracy
Singapore's success is venerated across Africa. The city-state used the crisis arising from its separation from the Malaysian Federation in 1965 to focus relentlessly on national growth and development.
Singapore epitomises the pinnacle of technocratic rule. Its success rests on expert rule, focus on meritocratic talent and long-range thinking. Leadership performance is non-negotiable. As a Singaporean scholar interviewed for the book stated:
The reality is that East Asian leaders need to perform, even in an authoritarian setting, as their legitimacy and tenure is due to their successful growth performance, even in the absence of free and fair elections.
Like Singapore, South Korea had an authoritarian leader in Park Chung-hee.
But the authors caution against the focus on authoritarianism as the reason for these countries' rapid growth and transformation. They cite other key success factors, including a meritocratic civil service, an adroitness at fusing the political and expert components of the governing system, and policy pragmatism.
These countries also place a great deal of store on hard work, discipline, education, innovation, incentivisation and growth. These experiences have been absorbed and replicated by other countries across the region, Vietnam being an example.
The book outlines five lessons for Africa from Asia's success. These are encapsulated under the headings:
The premium of leadership and institutions;
Don't be a prisoner of the past;
Get the basics right for growth;
Build and integrate;
Open up to keep control.
Call to action
This meticulously researched, well-written and solution-oriented book is a call for action. It exhorts African leaders and other actors to shun parochial mindsets and ideological dogma, and to enact policies that prioritise the collective interests of their nations. It does not confine itself to providing a diagnosis of the problems afflicting Africa. It also offers well-considered and tested ideas on how the continent can overcome them.
The book was published before the outbreak of the coronavirus global pandemic, which has wrought significant social and economic damage across the world, including Africa. This makes its message even more relevant and urgent, given the pressing need for African countries to implement institutional and policy reforms to counter the effects of the pandemic.
Asia has extricated a billion people out of poverty in a single generation through inclusive and sustainable growth policies. As the authors note, Africa is neither a continent of chronic hopelessness nor one of unbridled optimism. With the right leadership, mindset and policies African countries can achieve, even exceed, the astonishing successes recorded by their Asian counterparts.
They cannot duplicate the Asian development path, but they can learn from their peers' experiences, avoid their mistakes and replicate their successes.

Mills Soko, Professor: International Business & Strategy, Wits Business School, University of the Witwatersrand
This article is republished from The Conversation under a Creative Commons license. Read the original article.
♦♦♦♦♦♦♦♦♦
News continues below
INDIAN OCEAN TSUNAMI WARNING EXERCISE
Exercise IOWave20
ICG/IOTWMS Exercise Indian Ocean Wave 2020 (IOWave20)
6 – 20 October 2020
At its 12th session held in Kish Island, Iran in March 2019, the Inter-governmental Coordination Group for the Indian Ocean Tsunami Warning and Mitigation System (ICG/IOTWMS) decided to organise an Indian Ocean Wave Exercise (IOWave20) in 2020 and established a Task Team to plan and conduct the exercise. At its intersessional meeting held in Jakarta, Indonesia on 29 September 2019, the Task Team decided to conduct the IOWave20 exercise on 6, 13 and 20 October 2020.
IOWave20 will simulate Indian Ocean countries being put in a tsunami warning situation and require the National Tsunami Warning Centre (NTWC) and the National and/or Local Disaster Management Offices (NDMO/LDMO) in each country to implement their Standard Operating Procedures (SOPs).
In addition to testing the SOPs and communication links at all levels of the warning chain, a primary objective of IOWave20 is to enhance tsunami preparedness at community level. To this end, Exercise IOWave20 will also provide an opportunity for Member States to test the UNESCO-IOC Tsunami Ready programme indicators in pilot communities.
Three scenarios
All IOTWMS Member States have been strongly encouraged to conduct IOWave20 exercise up to community level and test the indicators of UNESCO-IOC Tsunami Ready programme in pilot communities.
Exercise IOWave20 will comprise three scenarios with simulated tsunami waves travelling across the Indian Ocean basin. Member States are invited to participate in either or all events, which will run in real time.
* Scenario 1 starting at 03h00 UTC on 6 October 2020: Magnitude 9.1 earthquake south of Java off the coast of Indonesia.
* Scenario 2 starting at 04h00 UTC on 13 October 2020: Magnitude 9.2 earthquake off the west coast of Andaman Islands, India.
* Scenario 3 starting at 06h00 UTC on 20 October 2020: Magnitude 9.0 earthquake in the Makran Trench off the coast of Pakistan.
The IOTWMS Tsunami Service Providers (TSP) of Australia, India and Indonesia will provide exercise bulletins and detailed tsunami threat advice on their password-protected websites, and will send notification messages to the Tsunami Warning Focal Points (TWFP) as data is updated during the events.
An IOWave20 Exercise Manual was understood to have been distributed in advance with further details of the exercise scenarios and the exercise evaluation to be conducted afterwards.
To learn more
For more information and background documents on Exercise IOWave20
readers are invited to see by CLICK HERE
Remembering 2004
The Inter-governmental Coordination Group for the Tsunami Early Warning and Mitigation System in the North-eastern Atlantic, the Mediterranean and connected seas (ICG/NEAMTWS) was formed in response to the tragic tsunami on 26 December 2004, in which over 250,000 lives were lost around the Indian Ocean region.
On an historical note Great Basses Lighthouse, Sri Lanka, was built by Trinity House, London, in 1872 – 1873. Masonry on the tower's landing was damaged in the tsunami of 2004. Repairs were effected by a joint Trinity House, Northern Lighthouse Board team.
ICG/NEAMTWS and UN Decade of Ocean Science for Sustainable Development (2021-2030)
The NEAMTWS will contribute to the UN Decade of Ocean Science for Sustainable Development 2021-2030, in particular by responding to the needs of society for a safe ocean where people are protected from ocean hazards.
Edited by Paul Ridgway
London
♦♦♦♦♦♦♦♦♦
News continues below
BENIN TERMINAL's RED CARPET OUT FOR FIRST EVER 300m CONTAINER SHIP
The Port of Cotonou's Benin Terminal had the red carpet our earlier in July when the 300-metre long, 49M wide Maersk-operated ship, CCNI ARAUCO came calling to the West African port from South-East Asian ports.
The 100,062-dwt, 8,700-TEU container ship, flagged in Hong Kong, berthed without incident at…
♦♦♦♦♦♦♦♦♦
News continues below
USCGC MELLON PAYS OFF FOR THE LAST TIME
One of the last remaining 378-foot high endurance cutters
The ship's company of US Coast Guard Cutter Mellon (WHEC 717) returned to their homeport on 7 July after completing the final patrol for the 52-year-old ship.
The 150-person crew left Seattle on 17 April to conduct missions throughout the Aleutian Islands and Bering Sea.
During the patrol the crew conducted 38 law enforcement boardings, four…
Edited by Paul Ridgway
London
♦♦♦♦♦♦♦♦♦
News continues below
MORE ARRESTS INVOLVING FUEL THEFT FROM TRANSNET PIPELINE
Despite the increased awareness and added security given to safeguarding the strategic Transnet Pipelines (TPL), thieves and syndicates continue to try their luck but now more of them are being caught in the act and arrested.
According to TPL joint security efforts carried out between themselves and law enforcement authorities continue to yield positive results with more fuel theft arrests reported.
In the latest incident three suspects were…
♦♦♦♦♦♦♦♦♦
News continues below
WAKASHIO GROUNDING – Captain was alerted to the danger
The bulk carrier WAKASHIO (IMO 9337119), which went aground off Pointe d'Esny on the south-east coast of Mauritius on Saturday night, remains firmly on the reef.
The sandy reef lies about one kilometre offshore of the actual coast and acts as a buffer to waves and swells sweeping in from the ocean.
Salvage companies are already on standby to engage with the tricky refloating of the 203,130-dwt bulk carrier, which was sailing in ballast from Singapore bound for Brazil when she went aground on Saturday night. Booms have been placed around the vessel to prevent any pollution.
It was reported locally in Mauritius that the Coast Guard had repeatedly tried to warn the oncoming vessel that it was on a course that heralded danger. Efforts lasting up to an hour to contact the ship's captain were in vain, the reports said, and when finally the coast guard got through to the master, the captain insisted his ship was in no danger.
Several minutes later the Wakashio was back on the radio to advise they had gone aground on what seemed to be a reef. It was the outer reef 900 metres from the shore.
Wakashio is owned by the Japanese Nagashiki Shipping Company of Okayama-ken in Japan. The ship was built in 2007, has a length of 300 metres and is 50m wide with a stated draught of 11.9 metres. The bulker is flagged in Panama.
Two YouTube videos of the casualty [2:23]

YouTube [3:29]

♦♦♦♦♦♦♦♦♦
News continues below
TRANSNET FOCUS IS ON BACK OF PORT TO REDUCE DURBAN PORT CONGESTION
Working through the recently formed multi-disciplinary Port of Durban Decongestion Task Team, the focus has been placed squarely on back-of-port facilities including the surrounding road networks to provide the solutions to ongoing congestion that is negatively impacting communities in and around the port's Bayhead Precinct.
According to a statement issued by Transnet, among the solutions mooted are synchronising the operating hours of back of port container depots with the port's 24/7 operating hours, and introducing a holistic truck booking system that could provide an integrated view of expected truck volumes in order for all parties to plan more effectively.
"We don't only want Transnet Port Terminals and Transnet Freight Rail to be the ones sequencing the arrival of trucks at the port," said Moshe Motlohi, General Manager at the Port of Durban.
Motlohi also chairs the team of private and public sector entities taking part in the project. "We want to have a booking system that will give the port intelligence around how many trucks are expected in each hour so that we can proactively decide how to deploy our resources and give port users full visibility so that they can plan when and when not to send vehicles to the port. We feel this will add value, lower costs and have a positive environmental impact," he said.
A mandatory automated truck booking system has already been introduced at Durban Container Terminal Pier 1 and Pier 2, while the Grindrod, FPT and Bulk Terminal depots have also piloted their own booking systems.
Transporters visiting these terminals are required to notify the terminal operators ahead of time if they intend to call at the port.
Motlohi said the task team has already engaged the depots and terminal operators and presented options to them.
"Stakeholders around the Bayhead and Island View precinct have welcomed the view of having an integrated system to control the number of trucks entering and exiting the port," he said.
The task team has also held engagements with users of the existing Transnet truck booking system around the initial challenges experienced. The stream as well as the container terminals have been exploring improvements based on feedback from the transport industry.
"We acknowledge that there is still work to be done on this front, but have no doubt that all parties will be accommodated," Motlohi says. "Internally, Transnet Port Terminals has engaged its Pier 2 Container Terminal landside employees on the system and the use thereof. As partners in this process, employees have also provided their feedback and input on how to improve the system to better serve the customer."
He said the task team was also making strides in engaging depot operators about the possibilities of operating for 24 hours a day, 7 days a week.
"This intervention is to sync the depot operations with the terminal operations, to ensure alignment and that trucks are dispatched accordingly for cargo to be collected even during less popular hours, such as weekends and after hours. That would reduce congestion in traditional peak periods."
The Port of Durban Decongestion Task Team involves a broad range of private and public sector organisations involved in the port.
Comment
Without wanting to be discouraging of this enterprising and necessary project, so far no new initiatives appear to have emerged from these gatherings and plans of keeping container depots open after hours and having a booking system have been explored and even hesitantly implemented as many as 15 or more years ago. FPT for one had a working booking plan in operation in the late 1990s – one that was highlighted in the media at the time as an example of what the rest of the port ought to be doing.
It will take some determination from all stakeholders if these otherwise logical proposals are put into action.
Watch and listen now as Moshe Motlohi explains the programme via YouTube video [2:43]
Watch also an interesting and generally well produced video on the history of the Port of Durban [8:43]
♦♦♦♦♦♦♦♦♦
News continues below
CEVA LOGISTICS LAUNCHES THREE-PART EXPANSION PLAN INTO AFRICA
CEVA Logistics has announced the launch of a three-part expansion plan for the African market, through which it aims to become a leading, continent-wide market player.
CEVA Logistics has acquired a controlling shareholding in AMI Worldwide, a third-party logistics provider with an extensive network in East and Southern Africa, which has more than 100 years of expertise in the region.
This took effect on 1 July. The AMI Worldwide office network in…
♦♦♦♦♦♦♦♦♦
News continues below
MARINE SCRUBBERS
– Yara Marine tackles the great upheaval
2020 will go down in history as the year that changed everything for many industries, not least the marine exhaust gas cleaning segment. "The coronavirus turned our world upside down virtually overnight," confirms Ina Reksten, Yara Marine Technologies COO. Driven by the impending IMO 2020 sulphur cap, the scrubber market was in the middle of a historic boom when Reksten joined

Yara Marine

from parent company Yara International a couple of years ago.
"In 2019 we had a huge ramp-up to deliver on orders," she says. Not unexpectedly, stakeholders stepped back toward the end of 2019 to see how regulations were going to be enforced and get a feel for fuel availability and price. Once the situation became clear, they would adjust their plans and proceed with the next steps toward emissions abatement.
That scenario never played out…..
Read the rest of this report in TRADE NEWS by CLICKING HERE
♦♦♦♦♦♦♦♦♦
News continues below
UK PREPARING FOR BREXIT
Major new campaign to prepare UK for end of transition period
To help businesses and individuals prepare for the end of the transition period, the departure from the European Union, the UK Government has now launched a major new public information campaign entitled: '
The UK's new start: let's get going.

'

It is understood that this will clearly set out the actions businesses and individuals need to take to prepare for the end of the transition period on 31 December 2020.

In addition it is expected to ensure businesses are ready to seize the…
♦♦♦♦♦♦♦♦♦
News continues below
NEW FERRY FOR LAKE VICTORIA'S BUVUMA
A report by Uganda's Monitor states that the Buvuma island and district on Lake Victoria has taken delivery of a new ferry that commenced operations on Friday, 24 July.
The ferry will operate a route between Kiyindi in Buikwe District to Kirongo in Buvuma District. This is in the north of Lake Victoria.
The new ferry was built by Kenya company Southern Engineering Company Ltd (SECO), a marine and offshore engineering company, at…
♦♦♦♦♦♦♦♦♦
News continues below
News and Views from Along the Coast
♠♠♠
♠♠♠
WHARF TALK:
Capesize bulker WAKASHIO aground off Mauritius
This is not local (SA) coastal news but of such interest and importance that it is being included here in WHARF TALK.
In emerging news the Capesize bulk carrier WAKASHIO (IMO 9337119) has gone aground on a rocky coast off the southeast of Mauritius close to Pointe d'Esny.
The ship, which is in ballast and was voyaging from Singapore to load cargo at Tubarao in Brazil, grounded on the reef at around 16h00 UTC on Saturday, 25 July. No details are as yet available although there is speculation that the vessel experienced engine failure.
It appears the ship has gone further ashore on the reef overnight as a result of a strong swell that was experienced during the night.
The 203,130-dwt Wakashio is owned by the Japanese Okiyo Maritime Corp and managed by Nagashiki Shipping Company of Okayama-ken in Japan. The ship was built in 2007 and is 300 metres in length and 50m wide with a draught of 11.9 metres. The bulker is flagged in Panama.
Just over four years ago on 18 June 2016 another bulker Benita went aground off Mauritius after a bizarre fight on board among the crew, which saw the vessel's engines stopped allowing the bulker to drift down onto the coast of the island. Salvors were later able to refloat the vessel.
♠♠♠
WHARF TALK:
Citrus riding the crest of the waves
July is about mid-citrus export season for South Africa and so far it is turning out to be a record-breaking performance. "Exceeding our expectations" as one senior official at Safmarine puts it.
Earlier last week we described how Transnet Port Terminals (TPT) was reporting an increase in export volumes of citrus of 29.4% compared with the previous season.
"We are halfway through the citrus season and despite the well-documented challenge of COVID 19 – TPT is exceeding the reefer targets having prepared well ahead," said Siyabulela Mhlaluka, one of TPT's General Managers.
TPT reported that citrus volumes are 20.2% higher at the Cape Town Container Terminal, 31.2% up at the Durban Container Terminals and have increased by 32.3% over prior year volumes at the Ngqura and Port Elizabeth Container Terminals.
This has been achieved despite the ravages of the COVID-19 pandemic, particularly at the port of Cape Town. But to maintain the integrity of the weekly service to Europe, SAECS (South Africa Europe Container Service) found it necessary to introduce an additional ship to their weekly service and provide seven days of buffer in case of delays along the coast.
Citrus forms about 55% of the country's fruit production and South Africa is one of the leading exporters in the world of this commodity, so annual results are important factors in the local agricultural sector.
Much of South Africa's citrus exports now goes out in reefer containers, loaded onto regular container ships at the container terminals, so sadly we are seeing fewer of the much more aeshetically pleasing reefer ships – general cargo vessels converted with dedicated refrigerated holds to carry the cartons of fruit at regulated temperatures on their journeys to foreign lands.
This ongoing swing towards reefer containers instead of the old conventional reefer ships has meant that port container volumes have been inflated by an increased influx of refrigerated containers, requiring the terminal to make available additional reefer plug points. This is the electrical facility that is used in the terminal to maintain the desired temperatures of each container of citrus fruit.
At the port of Ngqura in the Eastern Cape an additional 450 additional plug points have been provided, bringing its total to 2100 points. Nearby Port Elizabeth Container Terminal has 1000 reefer plug points while Durban has a total of 3138.
Once loaded on board the container ship the containers are plugged into plug points usually found immediately in front of the accommodation block or at the stern.
In years not that far removed from now, container ships carried additional crew to maintain the reefer containers at the correct temperature throughout the voyage, but today's ships are more automated and have those controls available on the bridge with considerably less personnel.
With another three to four months of citrus exports to come it would appear South Africa may enjoy a record season, and if not a record year then a good one. According to the Citrus Growers Association's (CGA), the growth so far experienced is a factor of new orchards that have come into production together with good rains across some regions.
♠♠♠
WHARF TALK:
Work continues with Durban's passenger terminal
We have been informed that construction of the new Durban passenger terminal, situated at B-berth at the Point, is going ahead following the move to Level 3 of the COVID-19 lockdown regulations.
The terminal, around which there must be some question marks concerning the future of international cruising, has seen its completion date being extended on several occasions. The new completion date is now said to be the latter part of 2021.
This amounts to a further six month delay in this much anticipated joint venture involving local participants and MSC Cruises, South Africa, known as KwaZulu Cruise Terminal Consortium (KTC). MSC has a 70 per cent stake in this venture. The image above is for impression only and the end product may be very different.
♠♠♠
WHARF TALK:
Livestock carrier Al Messilah awaits High Court decision
The Kuwaiti livestock carrier AL MESSILAH (IMO 7924425) which has remained in port at East London pending a court decision on the export of an original 70,000 (later reduced to 56,000) live sheep to the Arabian Gulf, will finally come to a conclusion next week in the Grahamstown High Court – unless there is another delay.
This is the second large export of live sheep to Kuwait and Oman in the Middle East – the first late last year was also subject to a court decision following moves by the National Council of SPCAs (NSPCA) to prevent the export of live animals by sea.
The current export has seen the Al Messilah held in port at East London following objections and appeals to the courts to prevent the shipment from going ahead. Now in a further twist the Red Meat Producers Association (RPO) issued a statement on 21 July in which it extended its support of the export trade, provided it was ethically undertaken.
The NSPCA in response said it was amazed by the statement which it said was a sudden change in position, and saying that ethics and live export were like chalk and cheese.
"Live animal export by sea is a trade that is inherently unethical given the undeniable and unavoidable animal suffering that takes place on board these ships," the NSPCA said.
The animal rights organisation said the RPO had changed their position on the basis of biased documentation provided by Al Mawashi and KLTT, the Kuwaiti export company, that "obviously have high stakes in this operation."
"We find it ludicrous that two veterinarians of the Red Meat Industry Forum (RMIF), who inspected the feedlot and an empty ship, can come to the conclusion that sheep should be loaded 'as soon as possible', especially in light of the fact that August is the hottest month in the year in the Middle East – suffering on these ships is exacerbated during the Northern Hemisphere summers, said the NSPCA.
Temperatures in Kuwait this week were expected to reach in the region of 50 degrees Celsius.
Adding their voice to the debate, the Muslim Judicial Council Halaal Trust (MJCHT) issued a press statement reiterating its concern for the welfare of animals, stating that the South African government "could not provide the necessary safety conditions for the animals on sea-vessels."
The MJCHT do not justify the suffering of animals for religious slaughter and have stated that animals that are not transported in good physical condition cannot be considered Halaal for slaughter and have agreed that animals should rather be Halaal slaughtered in South Africa.
The case to be heard before the Grahamstown High Court has been set down for Thursday, 6 August 2020. Meanwhile the ship remains on a berth in the East London port, and 56,000 sheep remain in an Eastern Cape feedlot awaiting the decision.
♠♠♠
WHARF TALK:
Creecy holds out hope to W Cape small-scale fishermen
Minister of Environment, Forestry and Fisheries Minister, Barbara Creecy, last week held out some hope to thousands of small-scale fishermen of the Western Cape, when she said in the National Assembly that she was hopeful her department would be issuing 15-year fishing rights by October this year.
"For the first time in our country's history, this will conclude a small-scale 15-year Rights Allocation Process to over 10,500 fishers organised into 110 co-operatives nationwide," she said.
"The rights allocation process is a first step to formalising and developing small-scale fishers, who, even before the COVID-19 pandemic, faced enormous inequality, insecurity and barriers to economic participation."
Minister Crecy's statement came after meeting representatives from fishing communities in the Overberg Region of the Western Cape.
Creecy said the representatives spoke of the hardship small-scale fishermen face in this difficult industry, including their exclusion from the more profitable aspects of the fish processing value chain, due to lack of access to affordable loans for tools of trade.
They also spoke about their hunt for viable catch in the face of dwindling wild fish stocks, she said.
♠♠♠
WHARF TALK:
National Sea Rescue reports
A somewhat different report by the National Sea Rescue Institute (NSRI) this week involves not the expected evacuation of a seafarer (though that did happen) but rapid action that prevented a fishing vessel from sinking.
This report comes from Station 34, Yzerfontein, which was called out on Saturday 25 July following reports of a local fishing vessel with a crew of ten that was taking water and in danger of sinking nine nautical miles offshore of Yzerfontain.
According to station commander, Willem Lubbe, the duty crew responded by launching the sea rescue craft Rotary Onwards and also carrying a water extrication pump.
"On arrival on the scene we found a fellow fishing vessel standing by on the scene to assist if necessary with the casualty fishing vessel lying deep in the water heavy laden from the intake of water reportedly from a leaking seal," said Lubbe.
The fishing crew were meanwhile attempting to recover her fishing nets that were deployed in the water, assisted by crew from the other fishing vessel.
Two of the NSRI swimmers went on board the sinking vessel and put their pump to work while some of the fishing boat's crew began attempting to replace the leaking seal. Once they were able to accomplish this and with the pump hard at work not only was the intake of water considerably reduced, but the vessel's buoyancy was shortly after restored.
Once the fishing nets had been recovered the vessel was able to get underway under her own power and began motoring back to her home port at St Helena harbour. The NSRI remained on alert until it was reported the fishing vessel was safely back in port.
In Port Elizabeth the duty crew from Station 6 was called out to evacuate a sick 60-year old Filipino crewman on a bulk carrier at anchor in Algoa Bay.
This was accomplished using the rescue craft JLT Rescuer and the patient, in a stable condition, was transferred ashore where he was taken to a local doctor for treatment.
In a second incident involving the Port Elizabeth NSRI an injured 24-year old Indian crewman from a bulk carrier approaching Algoa Bay from deep sea was arranged the night before to be evacuated following consultation between the ship's Captain, the ship's agent, MRCC (Maritime Rescue Coordination Centre), a WC Government Health EMS duty doctor, Port Health authorities, EC Government Health EMS, Transnet National Ports Authority and NSRI Port Elizabeth duty controllers.
The transfer took place about five miles offshore with the injured crewman, in a stable condition, being taken ashore and from there to hospital for further medical care.
Earlier in the week Station 37 at Jeffreys Bay and Station 21 at St Francis Bay were requested to rendezvous with a chokka boat and to evacuate the 51-year old skipper who needed urgent medical assistance. See picture above.
By arrangement both stations launched their rescue craft and met the incoming chokka boat 10 nautical miles offshore, where the boat's skipper, in a serious but stable condition, was transferred onto the St Francis NSRI rescue craft and taken ashore
to be placed in an ambulance and taken to hospital for treatment and care.
On the chokka boat the first mate took over command and returned to the fishing grounds.
That particular operation was concluded at 21h00.
♦♦♦♦♦♦♦♦♦
News continues below
AFRICA SIX-MONTH TRADE WITH CHINA DROPS 20%
Trade between Africa and China decreased 19.3 per cent in the first six months of 2020, reflecting two-way trade valued at US$82.37 billion.
The report in Shipping Gazette quotes Chinese Customs who described the dramatic drop in trade as "better than expected" on account of…
♦♦♦♦♦♦♦♦♦
News continues below
TARGETING CONTAINER SHIPS
AMSA launches campaign
On 22 July the Australian Maritime Safety Authority (AMSA) launched a focused inspection campaign targeting cargo securing arrangements on container ships visiting Australian ports.
This inspection campaign was initiated in response to several serious incidents involving shipping containers lost overboard recently.
Incidents like the losses of 81 containers off Newcastle by the vessel YM Efficiency in 2018, 50 containers off Wollongong by APL England in May and three containers from Navios Unite off Cape Leeuwin in June have caused significant environmental damage to Australia's iconic marine and coastal environment.
These events affect the livelihoods and safety of commercial fishers and, more broadly, communities across Australia.
Incident investigations by AMSA have discovered that the improper stacking and securing of cargo and poor maintenance of securing equipment are likely to have been contributing factors to these incidents.
AMSA Acting General Manager of Operations Michael Drake said that vessels visiting Australia must ensure they fully comply with the international standards relating to cargo securing laid out in Chapter VI of the Safety of Life at Sea (SOLAS) Convention.
He said: "We have seen the serious consequence of improper cargo securing arrangements in the form of tonnes plastics and other debris washing up on our beautiful beaches and floating in our oceans.
"Rusted cargo securing points, improper lashings and exceeding stack weight limits have all contributed to these incidents and ship operators should be on notice that non-compliance will not be tolerated in Australia."
It was reported from AMSA in Canberra that the focused inspection campaign will run from the beginning of August until the end of October 2020 and will involve both extended Port State Control (PSC) inspections and stand-alone inspections on vessels which are not currently eligible for PSC inspection.
It is understood that if a cargo ship visits Australia over this period, the Master should expect that AMSA will visit the ship as part of this focused campaign.
Where vessels are found to be non-compliant AMSA will take steps to bring the ship into compliance before it is able to continue its passage.
AMSA encourages ship owners and masters to familiarise themselves with the approved cargo securing manual (CSM) for their vessel and AMSA Marine Order 42, to be found HERE. This gives effect to Chapter VI of SOLAS in Australia.
AMSA's focused inspection campaign is aimed at education, improving standards, and reducing the number of incidents that result in cargo being lost at sea.
More information can be found on AMSA's website to be found by CLICKING HERE
Edited by Paul Ridgway
London
♦♦♦♦♦♦♦♦♦
News continues below
STEPS TOWARDS INCREASED MARITIME SECURITY & ECONOMIC GROWTH IN KENYA
An ambitious roadmap to develop a National Maritime Security Strategy for Kenya has been agreed following an inaugural virtual meeting held on 21 July and organised by IMO.
When in place, the strategy will bring significant opportunities for social-economic growth, by safeguarding and…
♦♦♦♦♦♦♦♦♦
News continues below
UK BORDER STRATEGY CONSULTATION
Recognition of the key role of freight forwarders in cross-border international trade
On 22 July the UK Government issued a consultation on UK Border Strategy. The document sought to seek the views and expertise of stakeholders to help develop the 2025 UK Border Strategy and ensure that the Government and industry are able to…
Edited by Paul Ridgway
London.
♦♦♦♦♦♦♦♦♦
News continues below
GENERAL NEWS REPORTS – UPDATED THROUGH THE DAY
in partnership with – APO
♦♦♦♦♦♦♦♦♦
More News at https://africaports.co.za/category/News/
News continues below
TO ADVERTISE HERE
Request a Rate Card from info@africaports.co.za
EXPECTED SHIP ARRIVALS and SHIPS IN PORT

Port Louis – Indian Ocean gateway port
Ports & Ships publishes regularly updated SHIP MOVEMENT reports including ETAs for ports extending from West Africa to South Africa to East Africa and including Port Louis in Mauritius.
In the case of South Africa's container ports of Durban, Ngqura, Ports Elizabeth and Cape Town links to container Stack Dates are also available.
You can access this information, including the list of ports covered, by going HERE remember to use your BACKSPACE to return to this page.
News continues below
CRUISE NEWS AND NAVAL ACTIVITIES

QM2 in Cape Town. Picture by Ian Shiffman
We publish news about the cruise industry here in the general news section.
Naval News
Similarly you can read our regular Naval News reports and stories here in the general news section.
♦♦♦♦♦♦♦♦♦
THOUGHT FOR THE WEEK
We are just an advanced breed of monkeys on a minor planet of a very average star. But we can understand the Universe. That makes us something very special.
– Stephen Hawking
♠♠♠
♠♠♠
ADVERTISING
For a Rate Card please contact us at info@africaports.co.za
Don't forget to send us your news and press releases for inclusion in the News Bulletins. Shipping related pictures submitted by readers are always welcome. Email to info@africaports.co.za
TABLE BAY UNDERWAY SHIPPING
SHIP PHOTOGRAPHERS
Colour photographs
and slides for sale of a variety of ships.
Thousands of items listed featuring famous passenger liners of the past to cruise ships of today, freighters, container vessels, tankers, bulkers, naval and research vessels.
P O BOX 809, CAPE TOWN, 8000, SOUTH AFRICA
snai@worldonline.co.za
http://home.worldonline.co.za/~snai