Bringing you shipping, freight, trade and transport related news of interest for Africa since 2002
Stay Well, Stay Safe, Stay Patient, don't become one
Advertise here. For a Rate Card email us at terry@africaports.co.za
♠♠♠
Join us as we report through 2021
**********
TODAY'S BULLETIN OF MARITIME NEWS
These news reports are updated on an ongoing basis. Check back regularly for the latest news as it develops – where necessary refresh your page at www.africaports.co.za
Click on headline to go direct to story : use the BACK key to return
EARLIER NEWS CAN BE FOUND AT NEWS CATEGORIES…….
The Sunday & Monday mastheads are of the Port of Cape Town
♦♦♦♦♦♦♦♦♦
SEND NEWS REPORTS AND PRESS RELEASES TO
info@africaports.co.za
♦♦♦♦♦♦♦♦♦
News continues below
The Saudi RoRo vessel with a slightly different design to other RoRo's, BAHRI JEDDAH (IMO 9626522) entered port at Durban recently. She is at least the second RoRo of this type and fleet to have called at Durban, the other being BAHRI TABUK in November last year. The 50,714-gt ship is managed by Dubai-based Mideast Ship Management in Dubai and has a length of 225 metres, a beam of 32m and was built in 2014. In our comments on Bahri Tabuk in November we suggested there were five of these ships, the other four being Bahri Abha, Bahri Yanbu, Bahri Jazan, and Bahri Hofuf, but with Bahri Jeddah calling in person, it is clear there at least six. Any updates on this are invited. This picture is by Trevor Jones
Added 28 February 2021
♦♦♦♦♦♦♦♦♦
♦♦♦♦♦♦♦♦♦
News continues below
WHARF TALK: Sunday's Ship Movements at the Port of Durban
DAILY SHIP MOVEMENTS AT THE PORT OF DURBAN Sunday 28 February 2021
********
Please remember you can check on these daily ship movements at Durban and the other South African ports by Clicking on our SHIP MOVEMENTS page
********
PROVIDING INFORMATION TO THE MARITIME INDUSTRY
Looking for the latest shipping news?
We have it RIGHT HERE
CITY TERMINAL POINT & T-JETTY
(A), PSD2 (B), Hadar (C), New Jersey Trader (D), Montpellier (E), (F), Delphinus Leader (G), (M), Hansa Asia (N), (O), RT Spirit (O/P), Isiqalo (P), Glovis Crown (R),
CAR CARRIERS AT DURBAN CAR TERMINAL
Delphinus Leader (G), (M), Glovis Crown (R)
NEW PIER 1
Ogs Explora (101), (102), AS Patricia (103), Vishva Anand (104)
MAYDON WHARF
(1), (2), Predator (3), (4), Spring Rainbow (5), Elar Trader (6), (7), (8), (8/9), Golden Karoo (9), (10), African Loon (11), Qing Hua Shan (12), Endurance (13), Sagar Shakti (14),Angelos (15)
PIER 1 CONTAINER TERMINAL
(105), (106), MOL Endowment (107)
PIER 2 CONTAINER TERMINAL
Akadimos (108), (200), MSC Maureen (202), (203), Maersk Tanjong (204), (205)
ISLAND VIEW
(1), Tiger Glory (2), Genco Warrior (3), Bow Summer (4), (5), (6), Maersk Altus (7), (8), (9)
DURBAN BULK CONNECTION – BLUFF
Fairy Tale (1), (2), (3), ASL Jupiter (4)
BAYHEAD REPAIR YARDS, DRY & FLOATING DOCKS
Dry Dock: tug
Shop 24: R83 Uzavolo/Ilembe/Iphotwe/Ingwenya
TNPA Floating Dock: Out of commission
Elgin Brown & Hamer: RT Magic/fv Herdusa Primero
Eldock Ocean Spray
DormacFumana/Tropical 1/Bulk Titan
Dormac Dock:
Dormac Slip: Harvest Krotoa
SRJ 1: Macuti/Ukhozi
SRJ 2: Fellowship/Evelyn/Serah/Acechador/Tumay
Sandock Austral ex SA Shipyards: Ndongeni/fv Ria Mar/LSS Success
Sandock Austral ex SA Shipyards Floating Dock: In East London
I&J:
Subtech Jetty: Nil
Silt Canal: KB Jack up barge
Ships at the outer anchorage
Energy Glory, European Highway, Sifsafah, Montet Tide, Silver Dubai, Breede, Stolt Larix, IVS Pebble Beach, SMuscat Silver, Bow Flower, Unisky, Hafnia Taurus, Pacific Jade, Delta Med, EM Astoria, Stadion II, Blue Master II, Delta Aigaion,
At the SBM
Aegean Unity/Siyakhula
Entering port at the time of this report:
Nil
Leaving port at the time of this report:
Nil
Ships that arrived on 27/02/2021
Bow Summer, Maersk Tanjong, New Jersey Trader
Ships that sailed on 27/02/2021
Anita N, Melati Dua, NCC Rabigh, fv Zumaya Dous, Maersk Luz, Stralsund, Dream Orchid
Note: The Durban list excludes all fishing vessels berthed at the respective fishing quays but includes those, usually foreign, berthed at commercial berths. While care is taken in preparing this and other similar reports we can accept no responsibility for errors or sudden changes of schedule. The onus remains with the reader to check with ships agents or shipping lines.
IN OTHER RELATED NEWS: NAME-CHANGE
The container ship MAERSK STRALSUND is currently in port at DCT and is now listed as the vessel STRALSUND, having undergone a name change, presumably having gone off charter.
HELPING TO INFORM THE MARITIME INDUSTRY
SEND YOUR NEWS AND PRESS RELEASES TO
info@africaports.co.za
report compiled by Sheila Hutson
Added 28 February 2021
♦♦♦♦♦♦♦♦♦
News continues below
WHARF TALK: Cape Town Ship Movements
The port of Cape Town has endured another three days of the howling South Easter, which presented challenges especially at the container terminal. The wind finally dropped at around 10h45 on Sunday 28 February. The container berth in the Sturrock Dock was not affected and cargo working was able to continue.
SHIP MOVEMENTS
Ships at anchor off the Milnerton coast as of Sunday 28 February:
Container vessels:
MSC KOREA from Durban – arrived 19 February;
LEONIDIO from Cotonou – arrived 23 February;
SANTA ROSA from Durban – arrived 22 February;
MAERSK INDUS from Cotonou – arrived 28 February
Tankers
NAUTICAL SARAH from Pengerang, Malaysia arrived 28 February;
AL SAFA from Durban arrived 27 February
Ships at anchor off the Sea Point coast:
Container vessels:
COSCO AQABA from Durban – arrived 21 February;
MAERSK AMAZON from Luanda – arrived 26 February;
MSC MARINA from Durban – arrived 26 February
Commercial Ships in Port 28 February 2021
Tanker Basin: HELLAS MARIANA (Tanker Basin); BW COUGAR (Tanker Basin); ATINA (Landing Wharf).
Sturrock Dock: MSC Adele (F berth); Akademik Fedorov (D berth); Bright Horison (A berth).
Container Basin:  MSC ELMA (602); SANTA URSULA (603); BAY BRIDGE (604).
An unusual ship movement during the week involved the vessel ER BORNEO which arrived at anchorage off Milnerton at 16h47 on 25 February, ex Qingdao. On 27 February she sailed for Ponta Ubu in Brazil, without entering the harbour.
Also of interest, the USNS HERSCHEL 'WOODY' WILLIAMS departed Cape Town at 08h42 on Sunday 28 February, bound for the Greek port of Katakolo, after a six day courtesy and R&R visit to Cape Town. The unusual-looking Expeditionary Sea Base vessel has visited a number of African ports on her African 'tour'.
Report by John Hawkins
Cape Town
Please remember you can check on daily ship movements at Cape Town and the other South African ports by Clicking on our SHIP MOVEMENTS page
Added 28 February 2021
♦♦♦♦♦♦♦♦♦
News continues below
THE 2012 CAPE TOWN AGREEMENT
IMO African Regional webinar builds support
Delegates at an African regional webinar discussed the benefits of the 2012 Cape Town Agreement as a tool to improve fishing vessel safety in countries' territorial waters. This was reported by the IMO media service on 26 February.
The use of the 2012 Cape Town Agreement as a tool to drastically improve the safety record of the fishing industry formed the focus of the webinar held for decision-makers from maritime administrations and fishery authorities in Africa.
Two day event
This event took place on 23 and 24 February. Speakers pointed out that the continuing and alarmingly high number of fishing vessel personnel fatalities and of fishing vessels reported lost every year could be reduced by global, uniform and effective implementation of the Agreement.
IMO's two-day online event, one in a series of regional webinars, was organised in cooperation with ( The Pew Charitable Trusts.
This series aims to provide insight into the Agreement and provide a platform for information sharing by States that have already ratified the Agreement, or are currently in the process of doing so.
Presenters highlighted the various benefits open to Member States that ratify the Agreement, not the least of which is the ability to shape the global discussion. They made clear that countries should consider becoming signatories even if they did not presently have a large fishing fleet.
The 2012 Cape Town Agreement
The 2012 Cape Town Agreement, which is yet to come into force, sets outs minimum safety standards for vessels flagged with the country. Furthermore it includes provisions for harmonised inspections of the fishing fleet. Additionally, the Agreement will enable Parties to the Agreement to have the ability to request any vessels fishing in their territorial waters to implement same safety standards, for example, no favourable treatment. In conclusion the Agreement could be used as a template to create national regulations for vessels falling under the 24-metre length requirement.
Illegal, unreported and unregulated fishing
Once in force, the Agreement is expected to play a key role in combating illegal, unreported and unregulated (IUU) fishing, which is often linked to unsafe operating and poor labour conditions. Presenters highlighted that the entry into force of the Agreement would give individuals the means to report violations, thereby calling out substandard players and thus increase transparency for preventing the exploitation of ocean resources.
Participants noted that the related treaty on training, the International Convention on Standards of Training, Certification and Watchkeeping for Fishing Vessel Personnel (STCW-F), is already in force but currently undergoing revision.
To read a statement from the participants of the African regional webinar readers are invited to SEE HERE
The next webinar in the series, for participants from the North Africa and the Middle East region will be held on 13-14 April 2021. Details will be added to the IMO Events Page.
The 2012 Cape Town Agreement, which sets minimum requirements on the design, construction, equipment, and inspection of fishing vessels of 24 metres in length and over or equivalent in gross tons, will come into force 12 months after being ratified by at least 22 States, with an aggregate 3,600 fishing vessels meeting the length requirements operating on the high seas.
At the time of the African Regional webinar the 2012 Cape Town Agreement had been ratified by 15 Parties with an aggregate number of 1433 fishing vessels of qualifying length. These are: Belgium, Congo, Cook Islands, Croatia, Denmark, Finland, France, Germany, Iceland, The Netherlands, Norway, Saint Kitts and Nevis, Sao Tome and Principe, South Africa and Spain.
Edited by Paul Ridgway
London
Added 28 February 2021
♦♦♦♦♦♦♦♦♦
News continues below
WTO LATEST: DDG Wolff calls on members to work with new Director-General
Reform of WTO
Speaking to heads of WTO (World Trade Organization) member delegations on 25 February, Deputy Director-General Alan Wolff urged them to build on their warm welcome for incoming Director-General Ngozi Okonjo-Iweala by working with her to deliver much-needed reforms to the WTO.
He said: "Enthusiasm, optimism and hope need to be translated into concrete action" to enhance global trade's contribution "to a more effective pandemic response as well as a strong and sustainable economic recovery," he said. Delivering negotiated agreements, starting with fisheries subsidies, would be essential to repair the WTO's reputation.
DDG Wolff was speaking on behalf of all four Deputy Directors-General as part of the interim leadership arrangements the WTO has had in place since September 2020. He also used his remarks to look back at how members and the Secretariat had continued work across the full spectrum of WTO issues during six months in which in-person meetings for the most part could not be held.
The Ngozi Okonjo-Iweala era
Wolff commented: "The landmark event of the last six months was the appointment of the new Director-General ten days ago after what turned out to be a lengthy process. 91 member delegations spoke last week to congratulate the new Director-General. The DDGs and the Secretariat join you in welcoming Dr Okonjo-Iweala's appointment with great enthusiasm.
"Of course, member enthusiasm, optimism and hope need to be translated into concrete action.
"There is much that needs to be done at this critical juncture for the WTO. World trade must contribute to a more effective pandemic response as well as a strong and sustainable economic recovery. Climate issues are demanding more urgent attention. WTO reform is overdue, having been called for repeatedly by you, by your ministers and by many heads of government.
"The challenges are many but so are the opportunities. Dr Ngozi's remarks at the Special General Council meeting last Monday, subsequently circulated to delegations in document JOB/GC/250, presented a worthy and ambitious agenda for the members of this organisation."
His full speech can be found HERE
Here at Africa Ports & Ships we look forward to bringing you the latest news from WTO.
Edited by Paul Ridgway
London
Added 28 February 2021
♦♦♦♦♦♦♦♦♦
News continues below
US Military Sealift transport ship USNS Carson City visits Port Sudan
A rapid transport ship of the US Military Maritime Transport Command USNS CARSON CITY arrived at Port Sudan harbour on the Red Sea on Wednesday 24 February 2021 "to enhance maritime security in the region" in a new indication of a post-embargo thaw in Sudan-US relations this year.
In a statement via social media on Wednesday, the US Embassy in Khartoum stated that the arrival of the US naval ship to Sudan is the first in decades, indicating that the ship's arrival refers to the US Armed Forces readiness to enhance the renewed partnership with the Sudanese Armed Forces.
"Today, the Military Sealift Command expeditionary fast transport ship USNS Carson City arrived in Port Sudan, Sudan. This is the first US Navy ship to visit Sudan in decades and highlights the willingness of the United States Armed Forces to strengthen their renewed partnership with the Sudanese Armed Forces," the US Embassy said.
The US Embassy statement points out: "This visit follows the visit to Khartoum in January by US Africa Command's Deputy Commander for Civil-Military Engagement, Ambassador Andrew Young, and Director of Intelligence, Rear Admiral Heidi Berg, to expand cooperative engagement."
After the impressive vessel docked at the port's northeast quay, Capt Frank Okata, commodore, Military Sealift Command Europe and Africa and Commander, Task Force 63 was 'piped ashore'.
"We are honoured to work with our Sudanese partners in the enhancement of maritime security," Capt Okata said.
Thaw in relations
The visit of USNS Carson City as well as the visit by the Andrew Young delegation in January are indicative of a thaw in Sudan-US relations in the wake of the removal of Sudan from the list of State Sponsors of Terrorism (SST) on 14 December 2020 after 30 years of sanctions.
Sudan's removal from the SST list, decreed in the dying days of the Donald Trump administration, was conditional on a bilateral claims settlement signed in November 2020 to resolve "default judgements and claims based on allegations that Sudan's prior regime supported acts of terrorism". Sudan had to pay US$335 million, on top of approximately $72 million already paid, for distribution to victims of terrorism.
In exchange, after payment of compensation to the families of the victims of the bombing of the destroyer USS COLE in Yemen in 2000, and the 1998 bombing of the US embassies in Dar es Salaam in Tanzania and Nairobi in Kenya, the default judgments and claims against Sudan in US courts would be dismissed, and Sudan's sovereign immunities under US law would be restored to those enjoyed by countries that have never been designated by the US as a State Sponsor of Terrorism (SST).     source: Dryad Global
Added 28 February 2021
♦♦♦♦♦♦♦♦♦
News continues below
IN CONVERSATION: At last, climate science may be able to predict tropical Atlantic weather better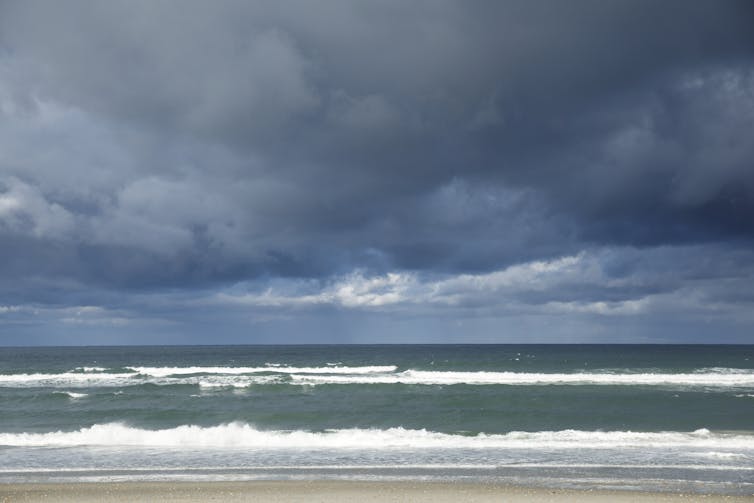 The possibility of accurate predictions will aid planning adaptation for severe weather conditions
Tim Graham/Getty Images
El Niño Southern Oscillation or ENSO, an anomalous warming of the surface waters in the tropical Pacific Ocean, is famous for producing months-long unusual weather patterns across the globe.
A similar, albeit lesser known circulation pattern, the Atlantic El Niño, dominates a wide swath of the Atlantic Ocean. The Atlantic El Niño phenomenon is analogous to the cycles that create Pacific ENSO. But unlike its Pacific counterpart, which has proven invaluable for seasonal climate predictions, the Atlantic El Niño is nearly impossible to predict.
The broad shifts in weather regimes known as ENSO occur when a massive swath of warm water forms off the coast of South America and extends into the central Pacific. The warmth of the water changes the flow of air in the Pacific. This in turn alters the weather patterns in countries bordering the Pacific and beyond as air movements around the globe adjust to the conditions in the Pacific. Because the movement of warm and cold waters occurs rather slowly across the vast stretch of the Pacific, climate scientists are able to predict the arrival of ENSO and accompanying weird weather conditions up to nine months in advance.
This allows the affected countries to prepare for the heavy rainfall and floods in eastern Africa and drought in southern Africa that an ENSO brings them at irregular intervals of 2-7 years.
In many ways, the Atlantic El Niño is like the Pacific-based ENSO. It follows a closely similar pattern of alterations in ocean and the overlying air movements. It occurs when warmer-than-normal waters form in the equatorial Atlantic region bordering the Guinea Coast of Africa, and extending towards the northern parts of South America. This has been linked to heavy rainfall and floods in coastal West Africa from Sierra Leone to southern Nigeria, and droughts in the semi-arid Sahel.
But climate scientists have struggled to understand what causes the Atlantic El Niño to emerge. I recently led a study that offers new insights, raising hope for improved climate predictions and better preparation.
The big puzzle
The air and ocean waters are essentially interwoven. Waters in the ocean move because winds blow on them. The air moves faster than the ocean waters below it. The water responds more slowly. This way, the ocean water forms a distinct pattern of movements, which redistributes heat slowly over a period of several months. Scientists are able use climate models to track the water movements, and predict El Niño events.
Because the El Niño patterns in the Atlantic and Pacific Oceans are considered to be similar, one would expect them to be similarly predictable. This is not so. The Pacific pattern is relatively easy to predict while the Atlantic one is almost completely unpredictable.
And there are additional important differences: the Atlantic events are of smaller magnitude and shorter duration. The reasons for these differences have puzzled climate scientists for decades.
A different kind of El Niño
The key question is how essential the movements of warm and cold waters are for the emergence of the Atlantic El Niño events.
In our study we investigated the seasonal development of the Atlantic warm events, using data from various sources, including in situ observations, reanalysis (in which observations have been blended using climate models), and satellite products.
We identified the movement of the Intertropical Convergence Zone, a band of low air pressure and heavy rainfall stretching across the tropical Atlantic, as the reason why the Atlantic Niño is short-lived. It is only when this zone is very close to or over the equator that the interaction between air and ocean movement is strong enough to cause large climatic impacts. The Intertropical Convergence Zone provides the right conditions in the air to favour the movements of warm and cold waters in the ocean. But the fluctuations in sea surface temperature in the Atlantic are not strong enough to keep the Intertropical Convergence Zone at the equator, as in the case in the Pacific ENSO.
Computer climate simulations show that air, rather than ocean water, movements are key to the Atlantic warm events. One set of simulations was conventional, trying to incorporate the detailed air and water movements. The second set reduced the complexity by modelling the ocean simply as a slab of motionless water with a thickness of only 50 metres.
This model was formulated in such a way that the ocean could absorb heat, emit heat, and evaporate moisture into the air, but the movements of warm and cold water within the ocean itself were ignored. The atmosphere alone accounts for 63% of the Atlantic El Niño events in these simulations.
This implies the movements of water in the ocean, as observed in the Pacific, are of lesser importance in the Atlantic. The Atlantic is "naturally" less predictable.
This is why our new findings, which established a strong connection to the Intertropical Convergence Zone, are important. The zone needs to be represented more realistically in the climate models and this will make them more accurate and reliable.
Going forward
The African and South American countries bordering the equatorial Atlantic strongly depend upon the ocean for societal development, fisheries, and tourism. They are strongly affected by vagaries in weather systems. Accurate climate predictions are essential.
Our findings suggest that accurate predictions, for up to three months, are possible in this region. When realised, this will aid planning adaptation to the severe weather conditions that normally come with Atlantic events.
However, the equatorial Atlantic is a region of key uncertainties in the climate system: climate models exhibit large errors. And for many parameters, there are large gaps in observations that need to be closed. Closing the observational gaps is a key step in reducing the climate model errors, and improving seasonal climate predictions.

Hyacinth C. Nnamchi, Researcher , GEOMAR Helmholtz Centre for Ocean Research Kiel
This article is republished from

The Conversation

under a Creative Commons license. Read the

original article.
Added 28 February 2021
♦♦♦♦♦♦♦♦♦
News continues below
TRADE NEWS: Shipowners advised on IMO 2020 compliancy amid high sulphur warning
Singapore-based independent test and research facility Maritec is advising shipowners on how best to meet IMO 2020 fuel testing requirements following reports of excessive sulphur in some very low sulphur fuel oils.
In a Technical Bulletin issued to customers in December, Maritec reports several cases where tested VLSFO manifold samples have recorded a sulphur content of between 0.51 to 0.53%m/m, exceeding the mandatory allowable 0.50%m/m.
The testing company says this accounts for about 1.23% of VLSFO tested to date.
According to Maritec, since the implementation of IMO 2020, there is "confusion and frustration" as to whether the ISO 4259 upper limit of 0.53%mm still applies or not.
Read the rest of this report in the

TRADE NEWS

section available by CLICKING HERE
Added 28 February 2021
♦♦♦♦♦♦♦♦♦
News continues below
Further arrests in theft of railway copper wiring
Transnet says the fight against cable theft is continuing to yield results. The state-owned company said this on Thursday (25 February) following the arrest of four of its own employees from the company's
Freight Rail division

.

The four arrested are due to appear in the Pretoria Magistrate Court on charges of copper theft.

In a joint operation with Transnet's security division, the Directorate for Priority Crime Investigation (the Hawks) arrested the employees at the Koedoespoort Infrastructure Maintenance depot in Pretoria on Wednesday 24 February 2021.

This follows the arrest of two suspects a week earlier, who were en route to a scrap metal facility with a truckload of copper cables stolen from Transnet. This arrest led to the arrest of two more suspects, and the discovery of a wooden drum containing new and unused copper cables from Transnet.

Further investigation uncovered that the suspects worked with some Transnet employees, who were then arrested on Thursday.

The fight against cable theft has been intensified in recent months with Transnet working closely with law enforcement agencies. According to Transnet the collaboration is yielding results.

Between April 2019 and January 2020, Freight Rail lost 354,227 metres of overhead cables, resulting in an average of 21 trains being cancelled per day. In 2020 alone, TFR reported 5,138 incidents ranging from cable theft, vandalism of rail equipment, and deliberate cutting of cables.

Based on current ongoing investigations across the country, more arrests are expected to follow.
Added 28 February 2021
♦♦♦♦♦♦♦♦♦
News continues below
LATEST PIRACY ATTACK REPORT A HOAX
Dryad Global has confirmed that the report dated Thursday 25 February concerning an attack by pirates on a Nigerian offshore crew transfer vessel, acting in the capacity of a security escort vessel (SEV) with navy personnel on board, had been attacked by pirates, was a hoax.
The report said two of those on board the SEV had been killed in the attack.
The Nigerian Navy responded to the reports saying the report was false and alarmist. The Nigerian navy accused the media of being guilty of "a deliberate ongoing effort to discourage maritime traffic as well as heighten freight and insurance cost in the Region."
The NN then went on to address Nigerian media sources: "Thus, all Nigerian organisations/agencies are please[d] advised to be very wary of any calculated attempt at tarnishing the image of a nation in furtherance of an untoward maritime agenda."
On 26 February Dryad Global issued a statement retracting the "misreporting" of the boarding of the vessel in question.
Dryad Global said it was amongst a number of organisations to have reported the event that was believed to be correct by international monitoring organisations at the time. "A clarification was issued 26 Feb 11h30 UTC stating that no incident had occurred and that it may have resulted from inaccurate reporting by an operator of SEV services (unverified)."
Comment
The allegations made by the NN that the purpose of piracy reports in the Gulf of Guinea are to "discourage maritime traffic as well as heighten freight and insurance cost in the Region" would be considered ludicrous were it not so serious. Neither the Nigerian Navy nor the Federal Government is known for its prompt attention given to issuing reports and confirmations of serious crimes being committed off the coast of the West African country. That piracy occurs in the waters of the Gulf and serious crimes are further committed with subsequent demands for the ransoming of crew forceably removed from the ships, cannot be wished away. The shipping operators involved are equably reticent in acknowledging that one of their ships has been boarded, with subsequent delays to their schedules. The majority of the maritime sector and the general public therefore is left reliant on media sources to bring the information of a pirated ship to general attention. If this is considered undesirable then the regional navies ought to do their job of safeguarding the seas around each nation, or to stand aside and allow foreign navies to achieve the same success as that achieved off the Somali coast.
Added 27 February 2021
♦♦♦♦♦♦♦♦♦
News continues below
GENERAL NEWS REPORTS – UPDATED THROUGH THE DAY
in partnership with – APO
More News at https://africaports.co.za/category/News/
News continues below
TO ADVERTISE HERE
Request a Rate Card from info@africaports.co.za
EXPECTED SHIP ARRIVALS and SHIPS IN PORT

Port Louis – Indian Ocean gateway port
Ports & Ships publishes regularly updated SHIP MOVEMENT reports including ETAs for ports extending from West Africa to South Africa to East Africa and including Port Louis in Mauritius.
In the case of South Africa's container ports of Durban, Ngqura, Ports Elizabeth and Cape Town links to container Stack Dates are also available.
You can access this information, including the list of ports covered, by going HERE remember to use your BACKSPACE to return to this page.
News continues below
CRUISE NEWS AND NAVAL ACTIVITIES

QM2 in Cape Town. Picture by Ian Shiffman
We publish news about the cruise industry here in the general news section.
Naval News
Similarly you can read our regular Naval News reports and stories here in the general news section.
♦♦♦♦♦♦♦♦♦
THOUGHT FOR THE WEEK
Be yourself, everyone else is taken
– Oscar Wilde
♠♠♠
♠♠♠
ADVERTISING
For a Rate Card please contact us at info@africaports.co.za
Don't forget to send us your news and press releases for inclusion in the News Bulletins. Shipping related pictures submitted by readers are always welcome. Email to info@africaports.co.za
TABLE BAY UNDERWAY SHIPPING
SHIP PHOTOGRAPHERS
Colour photographs
and slides for sale of a variety of ships.
Thousands of items listed featuring famous passenger liners of the past to cruise ships of today, freighters, container vessels, tankers, bulkers, naval and research vessels.
P O BOX 809, CAPE TOWN, 8000, SOUTH AFRICA
snai@worldonline.co.za
http://home.worldonline.co.za/~snai